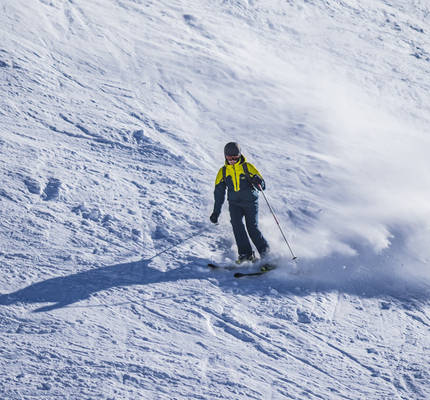 Depending on demand, we can also offer an untouched snow tour to the world famous La Grave trail, but this is only recommended for experienced skiers!
The gondola lift starts from the village of La Grave, at 1450 metres, and after two intermediate stops (one of which you can get off at), you will reach the 3600-metre altitude in about 30 minutes! From here, you can only slide back to the village on untreated tracks, but below 2100 metres you can slide through trees.
A prerequisite for participation is a signed certification from the advanced freeride tour.