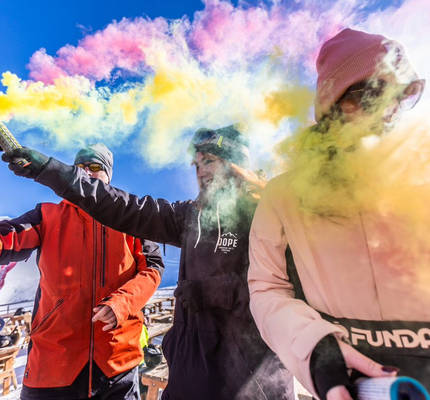 Glacier party - Le Refuge des Glaciers

With your Snowattack wristband you are allowed to participate in the Glacier parties at Le Refuge des Glaciers bar every day in the early afternoon! Dance in your ski boots to sets from the coolest performers and experience the real Snowattack atmosphere!
The bar and restaurant at 3200 metres will still be the place to be in 2024, with some of the hottest parties and some of the best known and loved names! Enjoy the best tunes and the best food and drinks with breathtaking views. If you're looking to have a really extra time and make the most of your day, then Gleccser is the place to be.
Be Massive Horizon Glacier Party - LES 2 ALPES - Metha dj set - Snowattack 2023