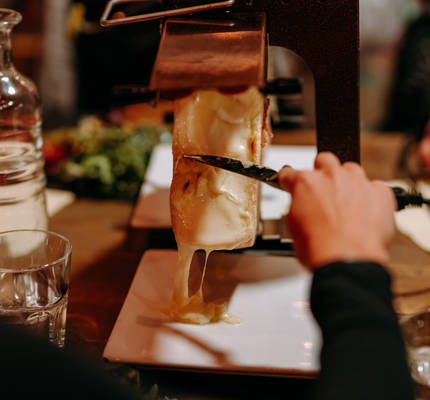 Do you like cheeses and fine French wines? Then this is the place for you! A French cheese dinner is the perfect way to enjoy the rich and varied French cheese culture while adding a little slice of France to your evening! Bon appétit!
Choose from a raclette or fondue at our dinner in the Doume's Lodge restaurant, where you can also taste a French wine speciality served with your meal!
Participation fee: €40/person.