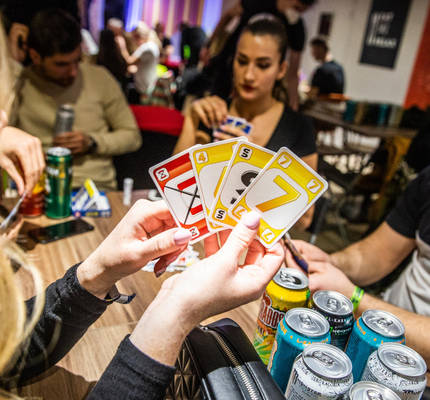 After a tiring day, do you want something to recharge your batteries, while making you laugh, and bring out your childhood self? Then you must be someone who is a fan of board games.
Come and play the coolest party board games with your friends and have fun!
Participation is free for all passengers with a Snowattack party wristband. And for those who don't have a Snowattack party wristband the participation fee is 2€/person!