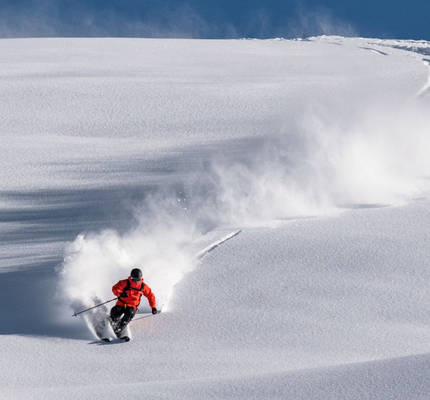 The freeride tours start by conquering the untouched hillsides of the area, off-trail. If you feel you're ready to try it out on top of the established trail system, we definitely recommend this opportunity!
It's important not to set off without a guide, and avalanche rescue equipment (beeps, probe and shovel) is recommended not only during avalanche risk periods!
The hikes are guided by a French guide. Application information is available at the info point.