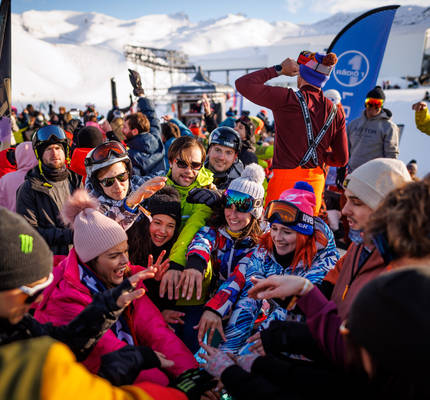 Aprés Ski - Chalet de la Toura

With your Snowattack wristband you are allowed to participate in the Après Ski parties every day until 4pm! Dance in your ski boots to sets from the coolest performers and experience the real Snowattack atmosphere!
Where can you find Après Ski parties on the mountain?
If you want a really good party, Chalet de la Toura  is the place to be and in 2024 our favourite party venue  Pano Bar will be joining forces with it!
The restaurant and bar at 2600 metres for the first time in 2024 will be a Snowattack Après Ski party spot. You can enjoy the best tunes, the best panoramic views, delicious food and drinks. Crown your slide with a really good party and meet the dedicated Snowattack performers.