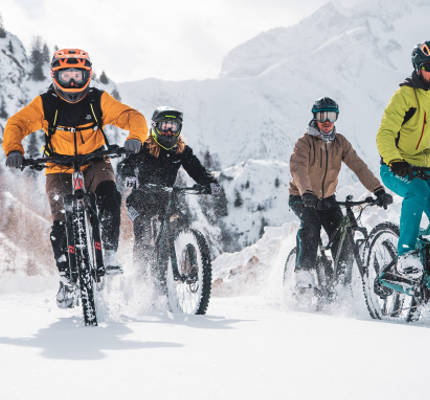 E-bike riding in the snow
Opcionális szöveg
Everyone can ride a bike! Riding an electric bike on a snowy hillside? Here you will have the opportunity to try this too!
You can get to know nature from new perspective, in the middle of winter weather conditions.
You can choose from several types of packages, accordint to your routine: 
city bike
full day package
rolling after sunset
You can inquire about the prices in the Info point!