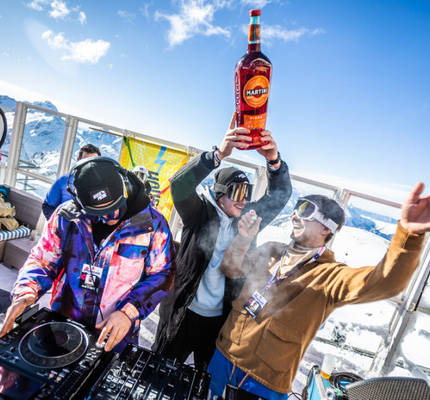 FULL L'OURS BLANC PACKAGE
Choose our Full l'Ours Blanc Packages for the ultimate Snowattack experience! 🥳
Full l'Ours Blanc Package for 4 - 6- 8 people:
The package includes:
the apartment at L'Ours Blanc
the Snowattack and Party upgrade wristband, which allows you to participate in daytime and evening activities and partying,
bus transfer from Budapest,
the 6-day Grand Galaxie ski pass.
Package price does not include the following and must be paid at the time of booking:
admin fee: 20 € / person. 
local service charge, which includes the tourist tax: 20 € / person
If you do not occupy the apartment in full, please remember to add the "Extra bed discount" to the extra services 

Full L'Ours Blanc package - for 6 people
The price includes the accommodation for 6 people, the Snowattack and the Party upgrade wristband, 6-day ski passes and also travelling by bus.
---
The package is recommended for those who want to live close to both lifts and parties. Extra discount for students!
---
More information about L'Ours Blanc
LOCATION
This accommodation is located a few minutes from the ski slopes, and one of the new lifts belonging to the ski slope is also nearby.
It is located 1000 meters from the central party place and 500 meters from the Umbrella bar.
EQUIPMENT
The favorite of the guests of the three-star apartment house is the indoor heated pool, spa and fitness room, which can be used free of charge.
Services available for an extra charge:
Wi-Fi
sauna and steam bath
laundry
final cleaning
ROOMS
In every room, the kitchenette is in the same space as the living room, where the sofa can be pulled out for 2 people. Depending on the room type, the bedrooms have a double bed or 2 single beds. The kitchen is equipped with a refrigerator and a microwave. The bathroom and toilet are in one or separate rooms. All rooms have a terrace or balcony.
Avaiabe room types: studio for 2 - 4  people, apartment for 4 - 6 - 8 people
TO BE PAYED ON SITE
The pull-out sofa in the dining room is smaller than an average double bed! Double beds always come with double blankets (1 large!). The beds in the hall are in a part of the apartment that cannot be closed with a separate door. A deposit is required at the accommodation, which is refunded if the room is handed over intact. €100/bed, the double bed and the sofa bed count as 2 beds each.
Payment can be made in cash or by credit card (release time 30-40 days).